Posted: Jun 01 2018
With only 3 months left till my wedding, getting beauty-ready is definitely on my mind!  It's easy to forget planning for yourself when you're thinking about all the other things that go into planning a wedding, but looking and feeling your best is important too!  If you're getting married soon, here's my beauty wedding countdown that I've been following:
Four to Six Months Prior
Visit Your Derm 
For major skin probs like acne and pigmentation, it's best to go see an expert well in advance.  These issues can require multiple sessions or take a while to see the final result (i.e. peels).  If your dress exposes your legs, back, etc, I suggest getting microdermabrasion.  This is also the time to ask about any enhancements (i.e. Botox or fillers), so it settles in before your big day.
Three Months Prior
Shape Your Brows 
Find a brow expert in your area to find a shape and tint that looks the best on you.  Most aestheticians are suggesting full and natural looking brows for your wedding day.  
Check in with your Derm again
Visit your derm again to see if your skin is responding to the new treatment.  This way, you'll have plenty of time to tweak your regimen. 
Two Months Prior
Get the right glow
Start experimenting to get the right shade a few months before your wedding day so you can adjust to seeing yourself with a tan.  No one wants to look orange! If you're working with a professional, use the same one until your wedding day to avoid any surprises.  Book your final session 3 days before your wedding. 
If you're using an at-home self tanner, make sure to exfoliate before each session and every two to three days afterward to avoid streaks.  Do your final tan 2 days before your wedding.  If you want a one day tan, we love the St. Tropez One Night Only.  It washes off and won't transfer to your white dress.
One Month Prior
Get a Keratin Treatment 
For frizzy hair, get an in-salon keratin treatment so your hair is under control on your wedding day.
Try Eyelash Extensions
Unlike traditional false lashes, eyelash extensions use a semi-permanent glue that's waterproof so when you cry, it won't rub off.  Get eyelash extensions at least a month out to perfect the length and volume.  A few days before your wedding, get them touched up.


Have Good Skin Maintenance
Get into the habit of getting facials (one each week!) with a gentle exfoliation or get series of gentle chemical peels or gentle laser treatments.  Wearing sunscreen, exfoliating regularly at home, moisturizing well, drinking lots of water, getting lots of sleep, exercising, and maintaining a well-balanced diet helps too!  Try to avoid new products or aggressive treatments. 
Three Weeks Prior
Brighten Your Smile 
Try booking an appointment with a cosmetic dentist to get your teeth cleaned to remove plaque and surface stains.  You can also book an in-office whitening procedure or use over-the-counter whitening strips to have a brighter smile in pictures.
Two Weeks Prior
Get Pro Hair Care
Keep your hair in tip-top shape by getting an in-salon deep conditioning treatment if you're wearing your hair down.  If you're getting an updo, it's much easier to work with hair that's more textured rather than overly conditioned.
Fine-Tune Your Color
Perfect your hair color (i.e. root touch ups or highlights) two weeks before your wedding so your dye still looks fresh.  If you need help choosing a shade, work with your colorist as far in advance as possible.
One Week Prior
Detox Diet 
Try to avoid junk food, salty food, excessive carbs and don't over exercise.  If you get an emergency blemish, visit your derm to take care of it quickly.
Three Days Prior
Touch up your brows, wax, eyelashes, and tan 
Tweeze eyebrow hair strays, and get your tan and eyelashes touched up.  If you need to get waxed, get waxed no later than 72 hours to avoid redness or swelling.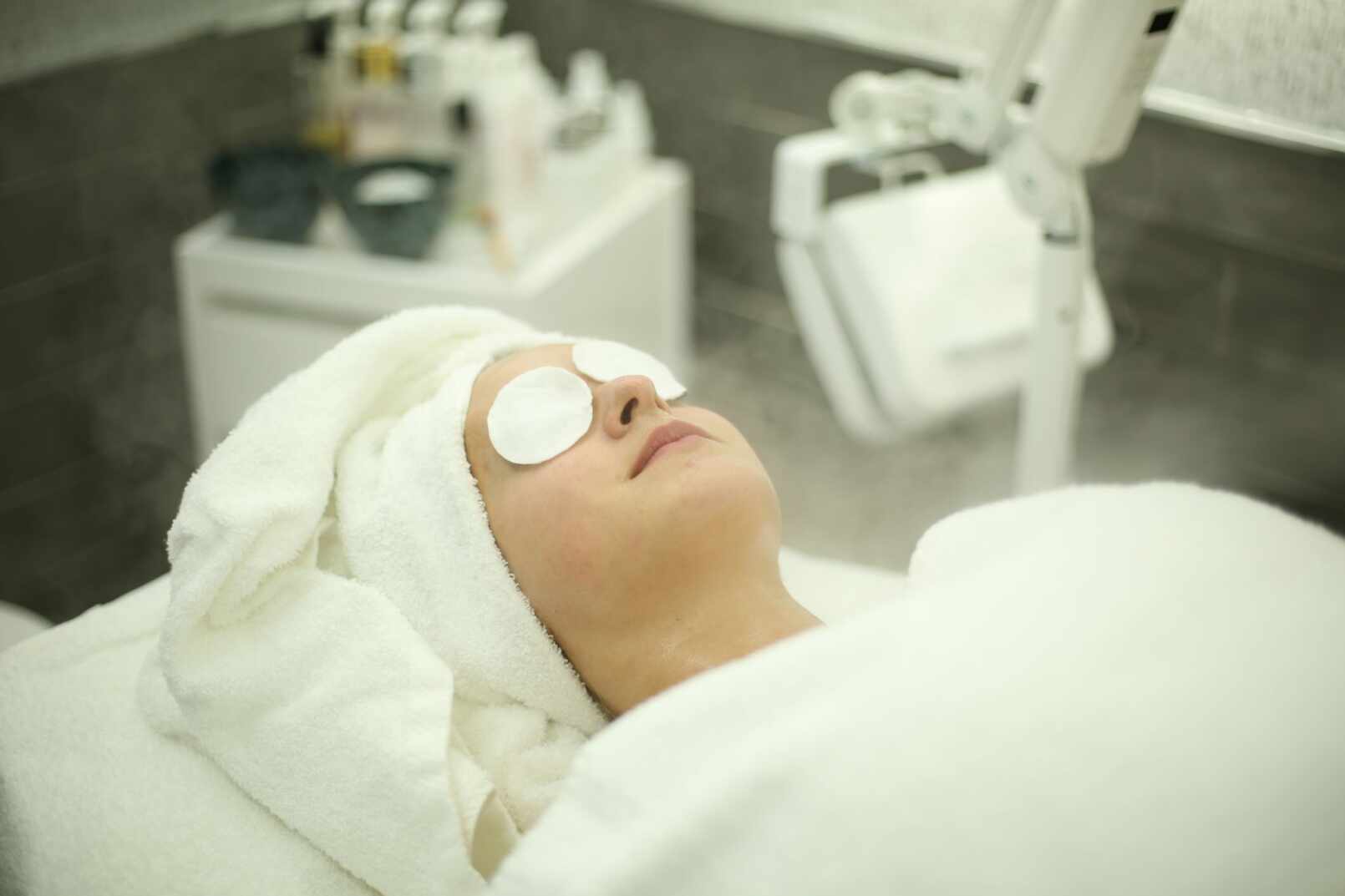 Two Days Prior
Book a last minute facial 
With all the stress from the wedding, your face can puff up, so try getting a microcurrent facial to depuff your face, making your cheekbones and jaw appear more defined.
Prep Your Hands and Feet
Try getting a gel manicure to avoid any chipping a couple days before the event.
The Day of the Wedding
Prime Your Skin 
Before your makeup, use a gentle exfoliating mask and prime your skin with a hydrating serum to enhance your glow.